On October 27 at 19:00 Karamy-War under protocol 8.6 will begin!
After many hours of work we're ready to present you this new edition. Many things stayed the same but also many have changed. Here are the most important changes:

Vocation Balance
We spent alot of time to create a better balance of vocations. Opinions of our testers say that it is now good but it probably won't suit everyone. During the first few days we will collect appropriate data and information from players if they like the new balance and we'll improve it.

UE Lock
We decided to block the area spells in ED and MS more than 15 people on the screen.

Map
In the upcoming edition, you will have five cities to choose from, the latest map is the T5 map (it wasn't on previous edition and once occupied place 6 - Venore) with map T2 specially adapted under pvp bridge and new open space between T3 and T2.

Events
There will be many events on the server. Appropriate people will try to make boring moments have been converted into fun.

Rest changes
Other changes on the server between the last edit you can see in the changelog on our site.

Karamy War also offers the following:
Points on start
In the upcoming edition we decided to prepare bonuses for people who are waiting for the start so we give away points at the start, here they are:
1. The first 100 registered users will receive 10 premium points.
2. The first 20 people with 150 levels will get 20 premium points.
3. An hour after the server starts each logged person will earn 10 premium points.

Advanced machine and protection
Karamy is hosted in one of the best hosting companies in Europe, OVH. Parameters of our server guarantee lag-free game, we can host up to 1000 players without any troubles. Most of the attacks are blocked by our protection system, if someone is able to break the protection wall then it must be a real professional but the damage that he would cause would be fixed straight away.

Cast System
Karamy is one of the first servers that introduced Cast System. Thanks to it you can watch how other players play and stream your own game which allows others to evaluate your game style. This time cast system will be working with OTCast.net so you can be watched by more people!

Professional website
Our website is ahead of the competition. We are using a style created on a special request, we don't use layouts that can be found on the internet.

Rankings
We have many rankings for you: countries ranking, daily number of frags, weekly, monthly, for all the time and number of deaths daily, weekly, monthly and for all the time. There are also guild rankings and special rankings (contests).

Intellgent system of gaining experience
Our system of gaining experience is created so that reaching maximum level would take some time. System has been designed to take into account free frags and activity of victims - for killing player who just went out from pz you get much less experience than for player who is getting frags for some amount of time.

Skull System
To quickly assess player's skills you just have to look at his level and skull. The skull depends on the number of frags that will change.

Free premium points
For every frag player receive 1 crystal coin and 1 soul orb. For 100 soul orbs you can get 30 premium points (exchange from Djinn).

Addons and promotion
For earned crystal coins you can get addons (500cc) and promotion (1000cc) which make that in case of yours death you lose two times less experience.

War System
We offer you original war system which allows you to settle which guild is better. But that isn't all, our author's system in heavy wars will offer additional experience points for participating in wars. Additionally, despite of this, we will be doing statistics guild vs guild without war system.

Experienced Administration
Our administration deals with OTS server from several years. We have been created well-known servers such as: narvia.eu, sandots.eu, rexia.pl and others. Server will be managed by two administrators - Mrozu and Cuddi.

War Map
Our server includes classic but modernized mp for battles. Six temples will make that everyone will find place for themselves, additionally we have several places for bigger battles (f.e. open battle)

And many more
Moreover on server you will find overwhelming number of functions which are not offered by competitors but really improves the game. With us it is simply a basis. To this things we can include pass through each other players in pz, working commands to change outfits, emoted spells, number of frags by clicking look and other functions.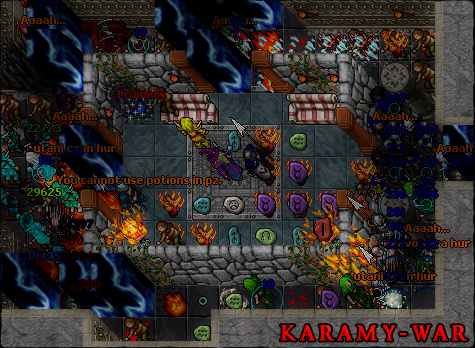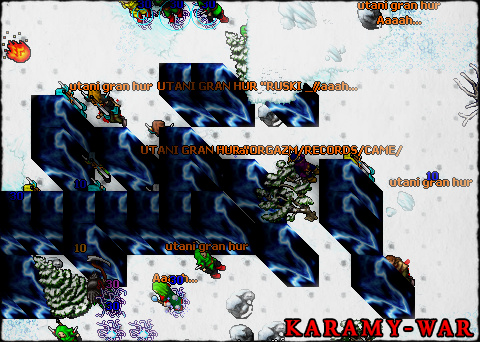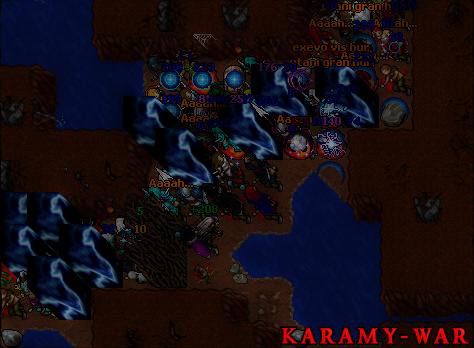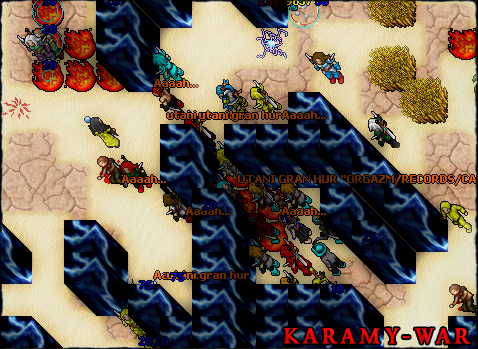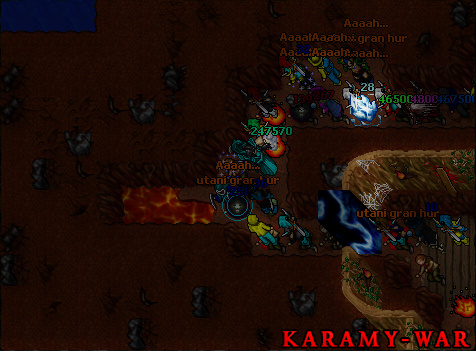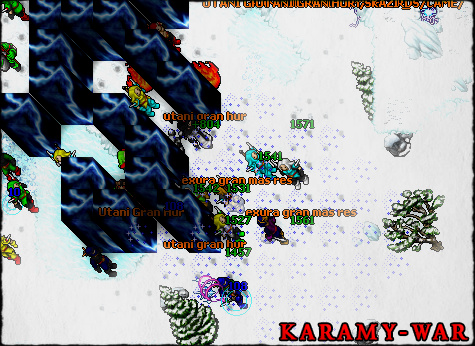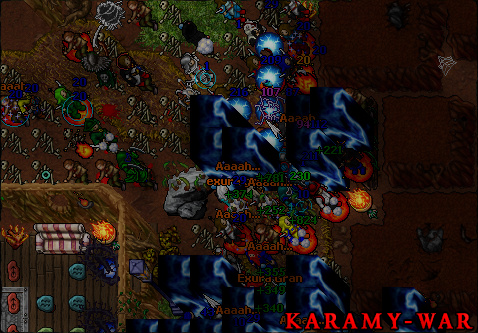 Posted by Support